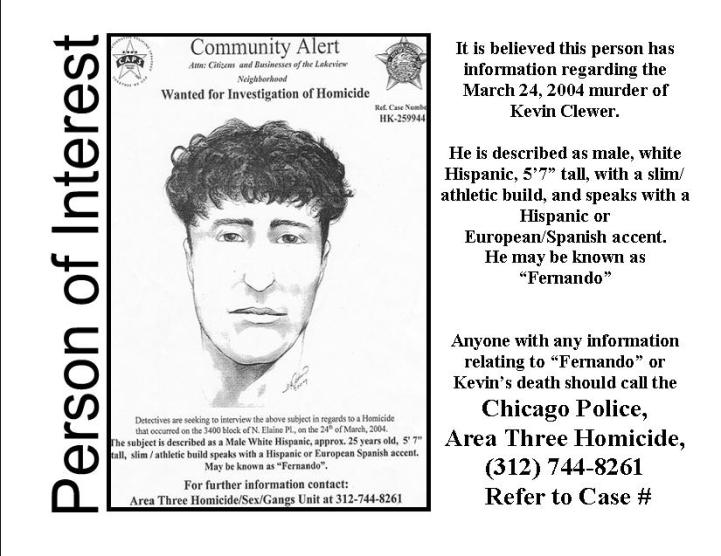 The person of interest (pictured above) is wanted for questioning in the March 24th, 2004 murder of Kevin Clewer.

​He is described as male, white Hispanic, 5'7" tall, with a slim/athletic build.

He speaks with a Hispanic or European Spanish accent.

The person of interest may be known as "Fernando."

​​He was last seen with Kevin in the North Halsted Street area - March 24, 2004.